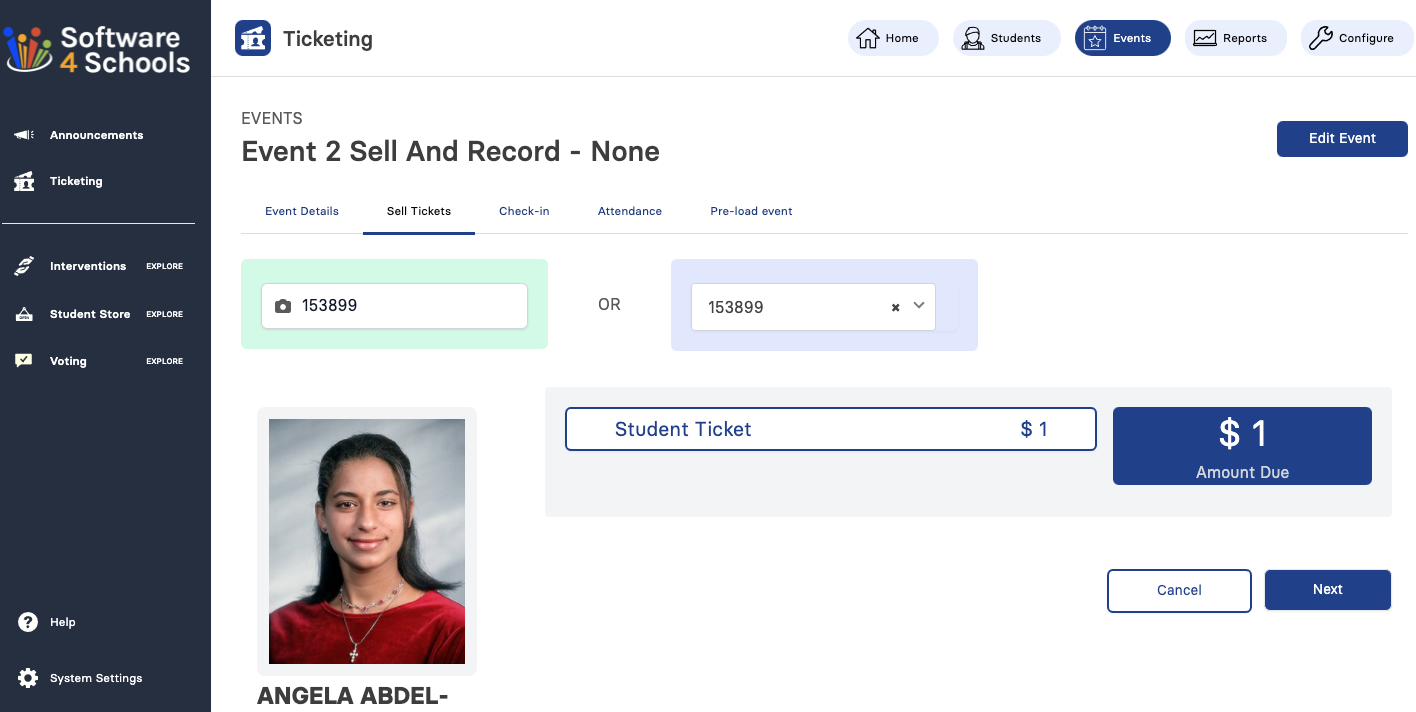 Managing school events can be a daunting task, but our event ticketing application makes the process much easier. Ticketing 4 Schools is a web-based application that can be used for the sale of event tickets and facilitate the check-in process for almost any kind of event.
Whether you're organizing a sports game, musical performance, or anything else, our platform can help make the process smoother and much more organized. Here's why using software for event ticketing at schools can save you a ton of time (and money) in the long run.
How Software for Event Ticketing Works
Ticketing 4 Schools is a web-based application that can be used to sell event tickets. It can help you organize regular school events, from school dances to study halls.
By using a powerful, web-based software like this for your events, you don't have to worry about printing out ticket stubs, or manually processing payments and check-ins. Instead, everything is managed electronically. This makes the process much more efficient and easier to keep track of everything.
Features of Software for Event Ticketing at Schools
The software offers a number of useful features that can help you manage events and ticket sales easily. Here are some of the main features it offers:
– Create events with descriptions, venues, dates, and times. Easily manage them in your main dashboard area. When you have a new event you want to manage ticket sales for, you can create it in minutes from the dashboard.
– Manage ticket sales and inventories easily. You can manage your ticket inventory easily and keep track of sales totals for each event.
– Access a fully searchable student database. You can use the built-in student database to search for students by name or email to quickly identify who is coming and who is not. This is particularly helpful for large events like graduation ceremonies and band performances.
– Define ticket prices and attendance capacity for your events. You can create different ticket prices and define minimum and maximum attendee capacities per ticket type. This helps ensure that the number of tickets sold meets your school's requirements.
– Check students in electronically at event time. Checking in attendees using the platform is easy. You can scan the barcode of student IDs and print out a receipt for them. This removes the need for people to check themselves in when they arrive, and helps speed up the process of getting everyone inside quickly and safely.
– Manage your event from a mobile device. You can manage your events from a mobile device using the Ticketing 4 Schools mobile-friendly web-based software.
Make Your School Events a Breeze with Ticketing 4 Schools
How many tickets did you sell? What about total expenses? How many students checked in for the event? All of these are questions that you would typically have to worry about when managing school events. Now, you can track all of this and more with the Ticketing 4 Schools platform for schools. That 's how using software for event ticketing acan help you put on successful school events each and every time.